Weddings, traditionally characterized by grandiosity and extravagance, are now increasingly intertwined with a sense of responsibility. In this age of climate change and environmental consciousness, many couples are striving to tread lightly on the planet as they step into wedded bliss. If you're looking to pledge your vows in the pristine surroundings of Lake Tahoe, JoAnn Moore is the certified green wedding planner you need.
JoAnn Moore: Beyond Traditional Wedding Planning
Regarded as one of the premier wedding planners in Lake Tahoe and Colorado, JoAnn Moore offers something rare – an elite wedding experience that doesn't cost the Earth. Her luxury wedding, design, and event planning services stand out in a sea of sameness. And here's why.
Tailored Wedding Day Management & Planning
You've found your dream venue by the lake or amidst the Rockies. What next? JoAnn's green wedding planning services go beyond mere coordination. Whether you're taking the lead in designing your wedding or seeking hands-on assistance, JoAnn ensures everything flows seamlessly.
Destination Weddings with a Green Touch
From the serene waters of Lake Tahoe to the majestic Colorado Rockies, JoAnn offers green wedding planning for couples looking at destination weddings. Think sustainable, think luxe, think out-of-the-box.
The Green Wedding Panorama
Gone are the days when green weddings meant limited options. With JoAnn, you get access to eco-friendly choices for every aspect of your celebration:
Biodegradable Confetti & Dinnerware: Go green without compromising on the celebration vibes.
Ethical Party Favors: Gifts that resonate with a cause.
Intimate Celebrations, Big Impact
For couples envisioning a cozy wedding, JoAnn is a master at crafting small yet elite events. Whether it's an elopement or a close-knit celebration, the focus remains on crafting lasting memories.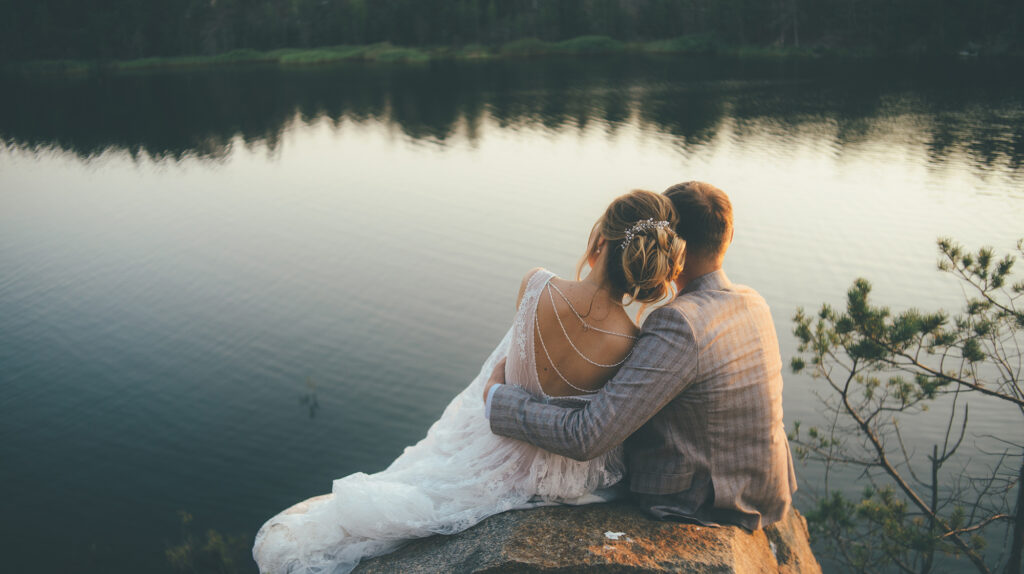 The Magic of Pop-Up Weddings
Imagine a simple dinner party turning into the most memorable day of your life. JoAnn's pop-up wedding planning service is all about intimate surprises. It's unique, personal, and oh-so-special.
Redefining Rehearsal Dinners
JoAnn's rehearsal dinners are adventures in themselves. From outdoor escapades to elegant gatherings, each one is tailored to resonate with the couple's story.
Engagements Like Never Before
Taking the step to propose? JoAnn ensures those four words, "Will you marry me?", become an unforgettable saga.
Celebrating Togetherness: Wedding Vow Renewals
JoAnn's expertise isn't limited to first-time weddings. Her vow renewal services are tailored to rekindle the romance, all while keeping it green.
JoAnn offers comprehensive wedding planning consultations, assisting couples who wish to charter their own wedding journey but need the insights of a seasoned professional.
With JoAnn Moore by your side, your green wedding near Lake Tahoe is not just a dream, but a beautiful reality waiting to unfold. By opting for her services, you aren't just choosing a wedding planner, but an artist, a designer, and an environmental advocate, all rolled into one. It's about curating a day that's truly yours, with the gentle imprint of responsibility.